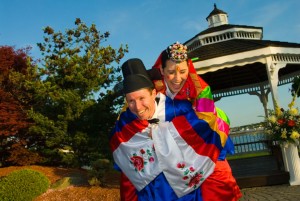 Dear Ilene,
In the beginning, Bob and I hadn't considered using a professional photographer for our wedding. The some of our friends encouraged us to rethink Boy, are we glad we did! All of us, including our reception party guests enjoyed perusing the proofs – they are absolutely beautiful! Thanks so much for making our special day even more memorable!
Cass and Bob Linchan
San Francisco
Dear Ilene,
Months ago, as the planning of the wedding first began, we had a fairly clear idea of what we did not want our pictures to look like. We hoped to avoid the really formal, posed pictures that are common for many weddings. We also hoped that our location would not only create a beautiful ceremony for us, but would also create many "moments" for our guests throughout the evening. It was these moments that we hoped to document as much as we wanted our own experience captured. As soon as we sat down with you and saw your work, we knew you were the one we wanted documenting our wedding. That decision was indeed a wise one. Throughout the day you seemed to be another guest with the way you quickly and easily put everyone at ease and interacted with them. This skill that you displayed while putting our guests at ease, was only surpassed by the natural talent that you have with a camera.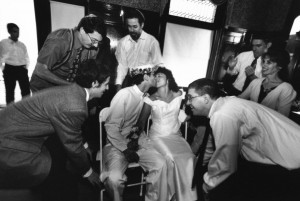 When we looked at the pictures, we were amazed at two things. First the sheer quantity was staggering. We can not imagine how you found time to do it all and still enjoy yourself (which we hope you did!) The second aspect that shocked us was the quality. Our high hopes were nothing in comparison with what you were able to create. You saw moments that people did not even realize were happening. You have allowed us to experience so much more of the day than we could have on our own. Even then the formal pictures we did take were nothing like we have seen from other weddings. They did not infringe on our ability to spend time with our guests since they were done so quickly. With the speed you were till able to create truly elegant and breathtaking pictures. The pictures are natural portraits of people who were clearly comfortable, relaxed, and happy, an they are set against gorgeous backgrounds, This is exactly what we wanted to commemorate this special day.
Thank you for helping to make July twenty-second a perfect day!
Colette and Aaron Sicotte
Roslindale MA
Ilene Perlman was an amazing photographer. I think my favorite thing is that she stayed invisible and got some of the best shots. I would definitely recommend her to anyone who needs photography services of any kind.  Marah Cohen Dallas, TX  Sept 2017
We first hired Ilene in 1997 for our wedding. We have wonderful, beautiful photos to remember the day. In 2013, we sought Ilene out for our oldest son's bar mitzvah and then again for our second son in 2016. Ilene has a great eye, and she was able to capture both son's personalities. After, she created photo books of each bar mitzvah that we cherish to this day. I highly recommend Ilene for any special occasion.  Cheryl and Craig Garrity Boston, MA 2017